Automatic bag inserter (inverted insert)
Automatic bag inserter model BIM800
Automatic bag inserter model BIM800
Automatic bag inserter model BIM800
Automatic bag inserter model BIM800
Automatic bag inserter model BIM800
Automatic bag inserter model BIM800
Automatic bag inserter model BIM800
Automatic bag inserter model BIM800
Videos
Bag inserter suitable for different sectors, such as: food, electronic products, stationery, plastic products, beverages and so on.
From a tubular film roll, suction cups pick up the end of film and form the bag while the welding bar seals and cuts the bag.
This machine has an inverted insertion. The bag is inserted into the outside part of the box top flaps and by a blowing system the bag is pressed against the interior walls and bottom of the box. The box is ready to be filled.
Standard technical features (others on demand)
Output (according format): up to 10 boxes/min.
Controlled by PLC.
Control panel with LCD colour touch screen.
Double coil for rapid change.
Electric power:

b

ased on the country of destination

.
Installed power: 7 Kw.
Air pressure: 6 bar.
Carton features
Type: RSC, HSC, FEFCO 0200/0201.
Length: 200 - 400 mm.
Width: 200 - 300 mm.
Height: 150 - 250 mm.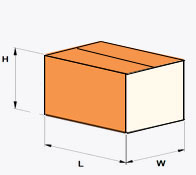 Coil specifications
Standard coil without precut or preformed bag.
Material: PE film (LDPE, HDPE). Film thickness: up to 50 microns.
Coil width: 460 – 840 mm.
Calculation of the dimensions of the necessary bag length
Length + Width + 150mm = required film length (coil tube)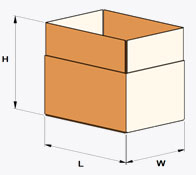 Versions
Options
Bag blower module.
Ethernet connection for remote monitoring (VPN).
"Machine à la carte"