Automatic bag sealer
Automatic bag sealer model BSM900
Bag sealer suitable for those sectors that have a high-need of hygiene, such as: frozen products, prepared meals, agricultural products, oil and so on
The box filled with the product enters into the machine and some guides pick up and lift the bag. Then a clamp puts together the sides of the bag and presses them. To complete the process a sealing clamp seals the bag longitudinally. After the process, the box is ready to be closed completely.
This is a smoke-free sealing system to ensure a clean working environment.
Standard technical features (others on demand)
Output (according format): up to 8 boxes/min.
Control panel with LCD colour touch screen.
Smoke-free sealing system.
Electric power:

b

ased on the country of destination

.
Installed power: 7 Kw.
Carton specifications
Type: RSC, HSC, FEFCO 0200/0201.
Length: 300 - 400 mm.
Width: 200 - 300 mm.
Height: 190 - 310 mm.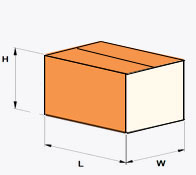 Bag specifications
Material: PE film (LDPE, HDPE). Film thickness: up to 50 microns.
Coil width: 460 – 840 mm.
Calculation of the dimensions of the necessary bag length
Length + width + 450 mm = length film required (coil tube).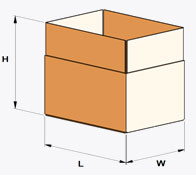 Versions
Options
Ethernet connection for remote monitoring (VPN).
"Machine à la carte"