Semi-automatic case former or case erector
Semi-automatic case former or case erector model BEM100
Semi-automatic case former or case erector model BEM100
The unfolded boxes are placed vertically guiding the bottom flaps by a wedge system installed on the machine base. Once placed in position by manual operation the bottom flaps are folded so the box is ready to be filled. Once filled, a button triggers a piston which pushes the box to the exit of the machine for its sealing.
For the complete sealing of boxes, we recommend placing a case sealer after the case former.
Welded press frame, built with sheet metal and steel profiles, nice line.
Standard technical features
Production (as operator): 

up to 5 cartons/min.

Air pressure: 6 bar.
Size adjustment: manual.
Carton features
Type: RSC. HSC, FEFCO 0200/0201.
Length: 150 - 600 mm.
Width: 150 - 500 mm.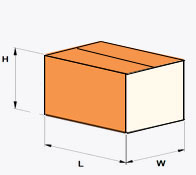 Available versions
"Machine à la carte"