Automatic case former or case erector
Automatic case former or case erector model BEM300
Automatic case former or case erector model BEM300
Automatic case former or case erector model BEM300
Automatic case former or case erector model BEM300
Automatic case former or case erector model BEM300
Videos
The basic structure consists of a folded boxes store, a system to open them, close the bottom flaps and seal the bottom and deliver the box mounted with a closed bottom and prepared to introduce products vertically. The folded boxes located on the store of the machine are taken by a system of vacuum cups that open and place the boxes in the forming position. After that, the suction cups and an angled arm transports longitudinally through the machine for a fast close of the bottom flaps. Then the box is formed for either subsequent filling and sealing or also for bottom flaps sealing and subsequent filling.
Standard technical features (others on demand)
Output (depending on carton dimensions): up to 15 cartons/min
Size adjustment: manual.
Controlled by PLC.
Control panel with LCD colour touch screen
Electric power:

b

ased on the country of destination

.
Installed power: 1 Kw.
Air pressure: 6 bar.
Bottom flaps sealing.
Carton features
Type: RSC, HSC, FEFCO 0200/0201.
Length: 350 - 780 mm.
Width: 250 - 580 mm.
Height: 370 - 650 mm.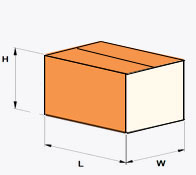 It is not possible to combine all the maximum dimensions.
Other dimensions on demand (it can have an extra cost).
Closing boxes options
Self-adhesive tape: PVC, BOPP, Kraft.
Compatible widths: 50 - 75 mm.
Hotmelt.
Available versions
Symmetrical version.
Stainless steel 304.
Options
Closed boxes warehouse with security door.
Flap opener.
Automatic dimensional adjustment.
Lower protections.
Exit tunnel.
Ethernet connection for remote monitoring (VPN).