Automatic case packer or case packing machine
Automatic case packer or case packing machine model CSF300
Automatic case packer or case packing machine model CSF300
Automatic case packer or case packing machine model CSF300
Automatic case packer or case packing machine model CSF300
Automatic case packer or case packing machine model CSF300
Automatic case packer or case packing machine model CSF300
Automatic case packer or case packing machine model CSF300
Automatic case packer or case packing machine model CSF300
Videos
The CSF series is the fusion of three machines in one:
Automatic case former.
Automatic case sealer.
The folded boxes located on the warehouse of the machine are taken by a system of vacuum cups that open and place them in the forming position. After that, the suction cups and an angled arm transports longitudinally through the machine for a fast close of the bottom flaps. Case sealing is made by lateral guides which fold the longitudinal flaps. A pneumatic system folds the back flap. Then the box is ready for its top and bottom sealing.
Standard technical features (others on demand)
Output (depending on carton dimensions): up to 8 cartons/min.
Bottom flaps sealing: adhesive tape (50 to 75 mm).
Size adjustment: manual.
Controlled by PLC.
Control panel with LCD colour touch screen.
Filling with servomotors of 2, 3 o 4 shafts (according product).
Multifunction gripper (according product).
Infeed motorized band.
Electric power:

b

ased on the country of destination

.
Installed power: 4 Kw.
Air pressure: 6 bar.
Carton specifications
Type: RSC, HSC, FEFCO 0201.
Length: 350 - 780 mm
Width: 250 - 580 mm
Height: 370 - 650 mm
It is not possible to combine all the maximum dimensions.
Other dimensions on demand (it can have an extra cost).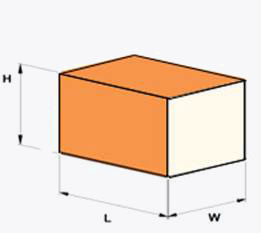 Sealing options
Adhesive tape: PVC, BOPP, Kraft.
Hotmelt.
Versions
Stainless steel 304.
Explosion proof.
Subzero temperature.
Symmetrical version.
Accessories
Motorized warehouse.
Automatic input grouper.
Connection to extensible conveyor.
External protection of polycarbonate or metal grid.
Kit 4 wheels with brakes.
"Machine à la carte"