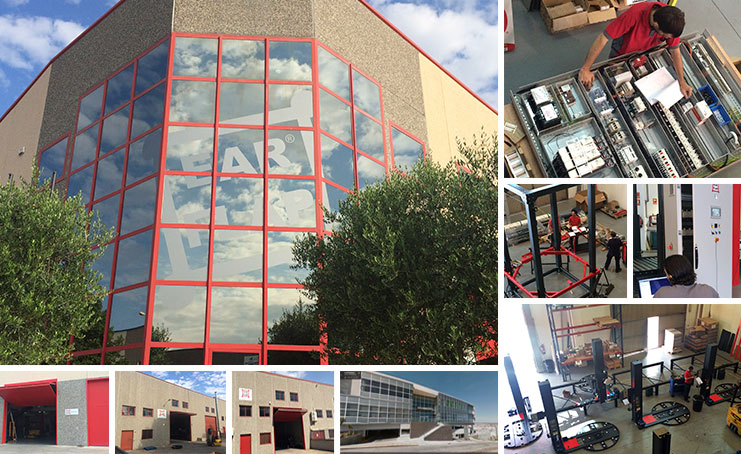 With the desire to provide something more than machines, we have our own engineering office carrying out the process, implementation and installation of complete packing and packaging lines.
We have solutions for many different sectors. Standardizing as far as we can we achieve effective solutions with a short time investment return, essential in the times we live.
This is the philosophy of our company; this is why we offer to be your assistant for the processes of production, storage, packaging, etc.
We supply equipments and standard or tailor made systems as:
Pallet wrappers (semiautomatic and automatic)
Case formers, tray formers and wrap around
Automatic case former with filling and sealing systems
Case sealers (semiautomatic and automatic)
Bag inserters
End of line equipments: wrapping and palletizing
How to get it?
With international and strategic presence. In addition to the factories in Barcelona (Spain), representation with technical service in more than 35 countries. We have a large intercontinental organization to ensure high standards of quality and very competitive prices.
We live in difficult years, we face the challenge of survival, improve, progress, be more competitive, and that … how is done?
We do not have the secret to success, but we can help you.
We have a vocation very clear, to be at your side and collaborate with the improvement and efficiency of your manufacturing processes.
If you think about improving, if you think about betting on the future, if you plan on going forward, we will be at your side.