AFTER SALES
International customer service is managed through each of our central offices.
CENTRAL after sales service
Polígono Industrial Can Barri - Carrer Esqueis 27
08415 Bigues i Riells (Barcelona) (SPAIN)
T. +34 902 47 37 00
EUROPE after sales service
Earflap B.V.
Oude Berghuizerweg 50
7336 AW Apeldoorn (THE NETHERLANDS)
T. +31 (0)55 5415341
AMERICA after sales service
EAR-FLAP MÉXICO
San Luis Potosí, S.L.P. (MEXICO)
After sales service: ways to contact
EAR-FLAP® always offers the best options to meet your needs. We incorporate a wide range of remote service to define and solve any problem that may arise. Our partners are specialized technicians in packaging machinery and trained to solve any problem that might arise (assistance by telephone, Whatsapp, Skype and Telegram)
EF TRAINING – EAR-FLAP® TRAINING COURSES
Qualified personnel, who knows perfectly the technology of our solutions, is needed to be able to perform optimally in the workshop. Hence the importance of the person in charge of maintenance and workshop are always updated. A proper diagnosis and updated documentation in the workshop are essential to carry out proper maintenance tasks. Our training department offers numerous courses of continuous training, transmitting both basic knowledge and specific.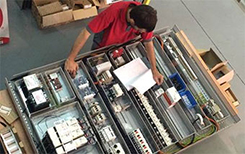 EF ASSISTANCE
Good service knows no bounds. So EAR-FLAP® offers you: EF ASSISTANCE, the possibility of having updated your equipment and being able to intervene remotely. Working with EAR-FLAP® equipment is about enjoying the reliability. For this reason, if you eventually suffer a breakdown or accident, we will do everything so that you can continue with your production as soon as possible. In case of failure, you will benefit of remote faults diagnostic system and a team of technicians for priority intervention to solve the situation by teleconference or in situ.
All EAR-FLAP® equipments of automatic range have the EF ASSISTANCE coverage for a period of one year. After expiry of the one year warranty period, you can decide if you want to renew assistance for your EAR-FLAP® equipment, period after period along the life of your equipment. And if you make the annual preventive checking, EF ASISTANCE coverage will be automatically renewed for a period of 12 months.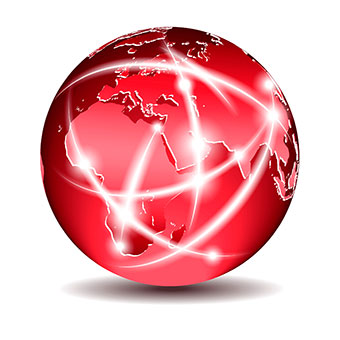 EF TRADE
Distribution marketing program is designed to qualify professionals who respond with guarantees to the demands of the packaging market and the increasing automation of end of line processes, based on the following key factors:
Data collection and survey of customers.
Orientation of the solutions for each sector.
Products comparative.
Special campaigns and promotions.
Creation of customer fidelity services.
In highly competitive markets like these, well trained commercial teams have a leading role, because the result of their work is what affects directly to the sales. Ultimately, EF TRADE is a program that develops the necessary skills to advise customers in an efficient way, through the exchange of updated information on the developments of the group.