Semi-automatic turntable stretch wrapper or pallet wrapper for front or 90º side loading by forklifts
Semi-automatic turntable stretch wrapper or pallet wrapper model 600TP
Semi-automatic turntable stretch wrapper or pallet wrapper model 600TP
Semi-automatic turntable stretch wrapper or pallet wrapper model 600TP
Videos
Semi-automatic stretch wrapper: detect pallet's height while making an optimized wrapping compared to a manual wrapping. At the end of the cycle they require the presence of an operator to cut the film and remove the pallet. The load is introduced and positioned on the turntable. Then, the turntable begins to turn at the speed selected depending on the wrapping cycle. Finally, the turntable turns the whole cycle until the final step when the film is cut manually.
Technical features
Production (as operator and load):

up to 15 pallets/hour

.
PLC controlled, with display control panel.
Hinged mast.
Side powered film reel holder with variable speed.
Adjustable mechanical film brake with anti-entanglement.
Automatic load height detection by photocell.
Platform dimensions: Ø1.500 mm.
Soft start/stop by frequency inverter with return to start position.
4 wrapping programs: Single, Cross wrap, Cross-plus, full.
Wrapping cycles counter.
Independently adjustable top & bottom reinforcement wraps.
Reinforcement wraps at any point in the cycle.
Ergonomic control panel.
Variable output, depending on load features and operator ability.
Electric power:

b

ased on the country of destination

.

Installed power: 0,5 kw.
Standard pallet features (others on demand)
Type of wrapping: Vertical.
Maximum height: Up to 2.400 mm (consult about other heights).
Maximum dimensions pallet and load: 1.200 x 800 mm (consult about other dimensions).
Maximum weight: 1.000 kg.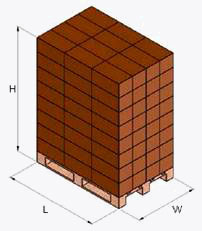 Coil specifications
PE sheet.
Width: 500mm.
Thickness: Up to 50 microns.
Versions
Stainless steel 430, 304.
Subzero temperatures.
Options
Special heights: 2.800 mm, 3.000 mm.
Special turntables: Ø 2.000 mm, Ø 2.400 mm, Ø 3.000 mm.
Accessories
Direct film brake.
Mechanical film brake (std.).
Powered film pre-stretching with anti-entanglement (200%, 300%,400%).

Powered film pre-stretching with anti-entanglement with roping system.

Twin film reel holder.
Powered top platen: square or round base.
Powered top platen for flat loads.
Load detection options: ultrasound.
Cycle start options: Remote control, pedal and button with stand.
"Machine à la carte"