Semi-automatic robotic stretch wrapper or pallet wrapper
Semi-automatic robotic stretch wrapper or pallet wrapper model 900

Semi-automatic stretch wrapper: detect pallet's height while making an optimized wrapping compared to a manual wrapping. At the end of the cycle they require the presence of an operator to cut the film and remove the pallet. The load to be wrapped is introduced and positioned within the radius of rotation of the arm. The stretch wrapper will start its rotation at the selected speed depending on the type of wrapping chosen. The machine continues to rotate throughout the cycle to the end point where the film cutting is done manually.
Technical features
Production (as operator and load):

up to 15 pallets/hour

.
PLC controlled, with display control panel.
Battery capacity: >300 pallets.
Adjustable speed for film carriage and rotary arm.
Pallet height sensor.
Screen selectable Top/Bottom wraps and cycles.
Illuminated cycle START/STOP beacon.
Security beacon.
Antitheft with ignition key.
Analog battery indicator.
Adjustable tracer wheel.
CBL System (Control Battery Life) for optimizing battery charging cycles.
Performance control film.
Contact safety system: it stops the wrapping process in case of contact with an obstacle.
Standard pallet features (others on demand)
Type of wrapping: Vertical.
Maximum height: Up to 2.200 mm (consult about other heights).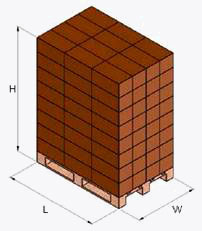 Coil specifications
PE sheet.
Width: 500mm.
Thickness: Up to 50 microns.
Options
Special heights: 2.800 mm.
Accessories
Mechanical film brake with anti-entanglement (std.).
Powered pre-stretching with anti-entanglement (200%, 300%, 400%).
Load detection options: ultrasounds.
Fast battery replacement kit.
Cycle start options: remote control.
"Machine à la carte"